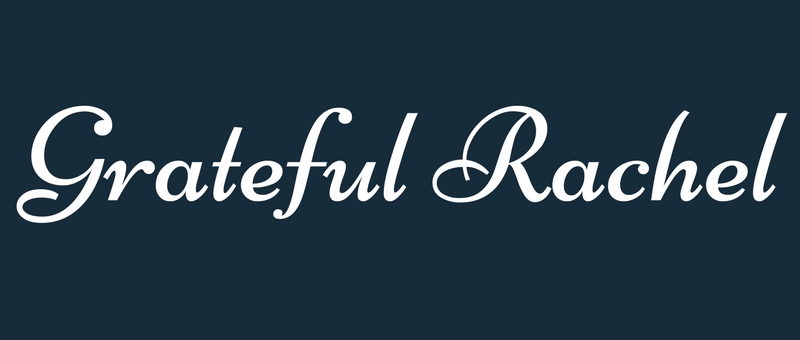 Welcome Testimonials Meet Rachel Webinar Get your Copy Contact
Special Book Launch Webinar:
5 keys to Living
a Life of Significance.
if I can do it, you can do it too.
learn the secrets that I used to bounce back and
move on from heartbreak to breakthrough.
Watch nowBuy the Book on AmazonShare0Share +10Tweet0
Watch the Video to find out about the book
​
Everybody has a story…
Hey Gorgeous, I just wanted to share a few words to say why I wrote this book and who it is for. (Watch the video.)
– Love, Grateful Rachel.
About the book
This book tells a story of victory against painful odds. Grateful Rachel has gone through extremely difficult circumstances. At only 8 years old, she discovered that the woman she called, "mum," was actually, her grandmother. At 17, she finally reunited with the rest of her family, but her joy was short-lived as her father died seven months after this happy reunion.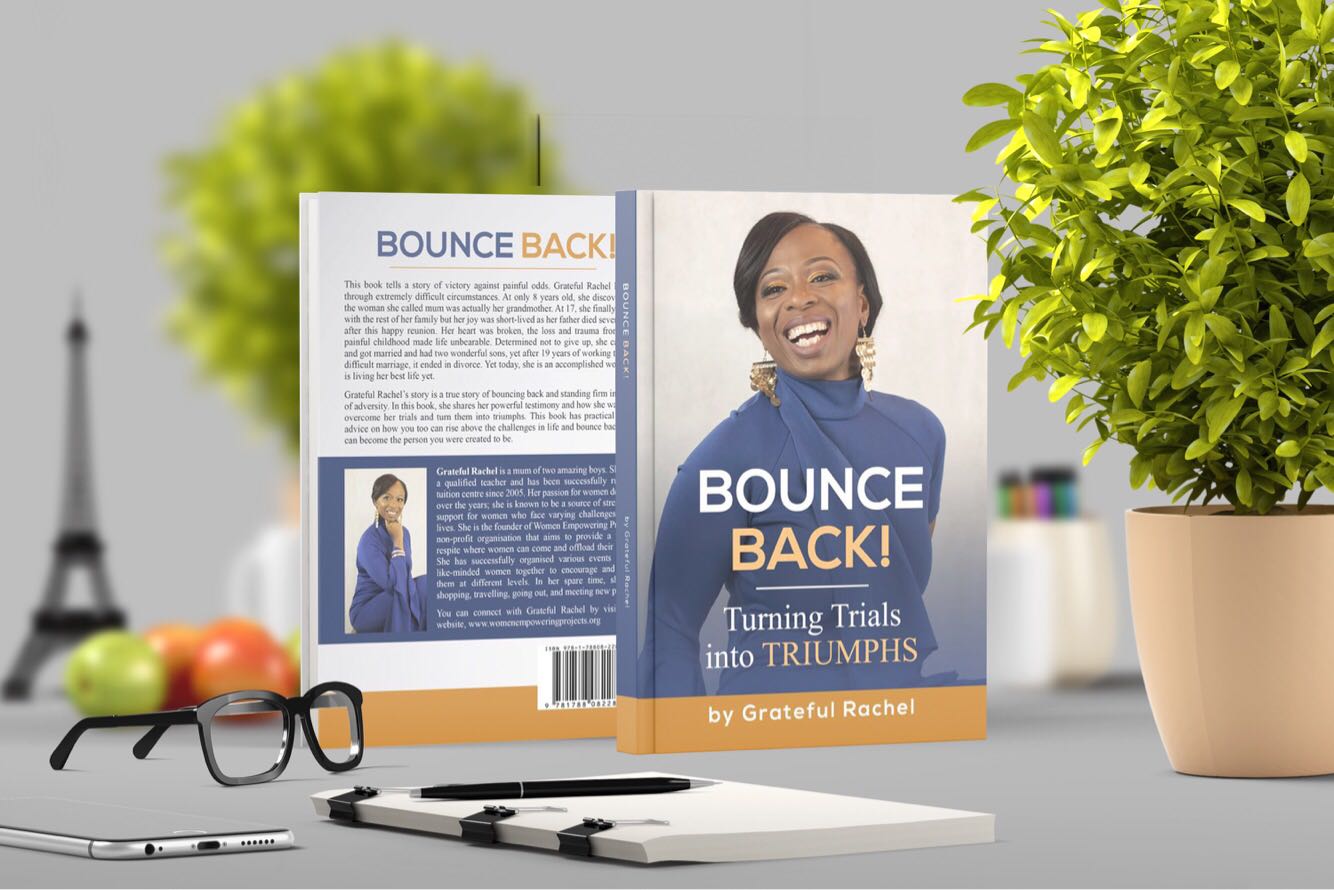 Her heart was broken, the loss and trauma from such a painful childhood made life unbearable. Determined not to give up, she carried on and got married and had two wonderful sons, yet after 19 years of working through a difficult marriage, it ended in a divorce. Yet today, she is an accomplished woman and is living her best life yet.
Grateful Rachel's story is a true life story of bouncing back and standing firm in the face of adversity. In this book, she shares her powerful testimony and how she was able to overcome her trials and turn them into triumphs. This book has practical tips and advice on how you, too, can rise above the challenges in life and bounce back so you can become the person you were created to be.
The path to Loving Yourself
Navigate the Seasons of Life
Build Your Support System.
" Testimonial "
Thank you for being fabulous always. You are truly a blessing. Our lives as women especially in the UK can be busy and hectic… Rachel has been a blessing to me and my family, everyone knows that happy mum equals happy family! I am always so energised… moved when I listen to Rachel's WHY story… I feel blessed.
… definitely empowered me as a woman.
Maureen Ikeji London
About Grateful Rachel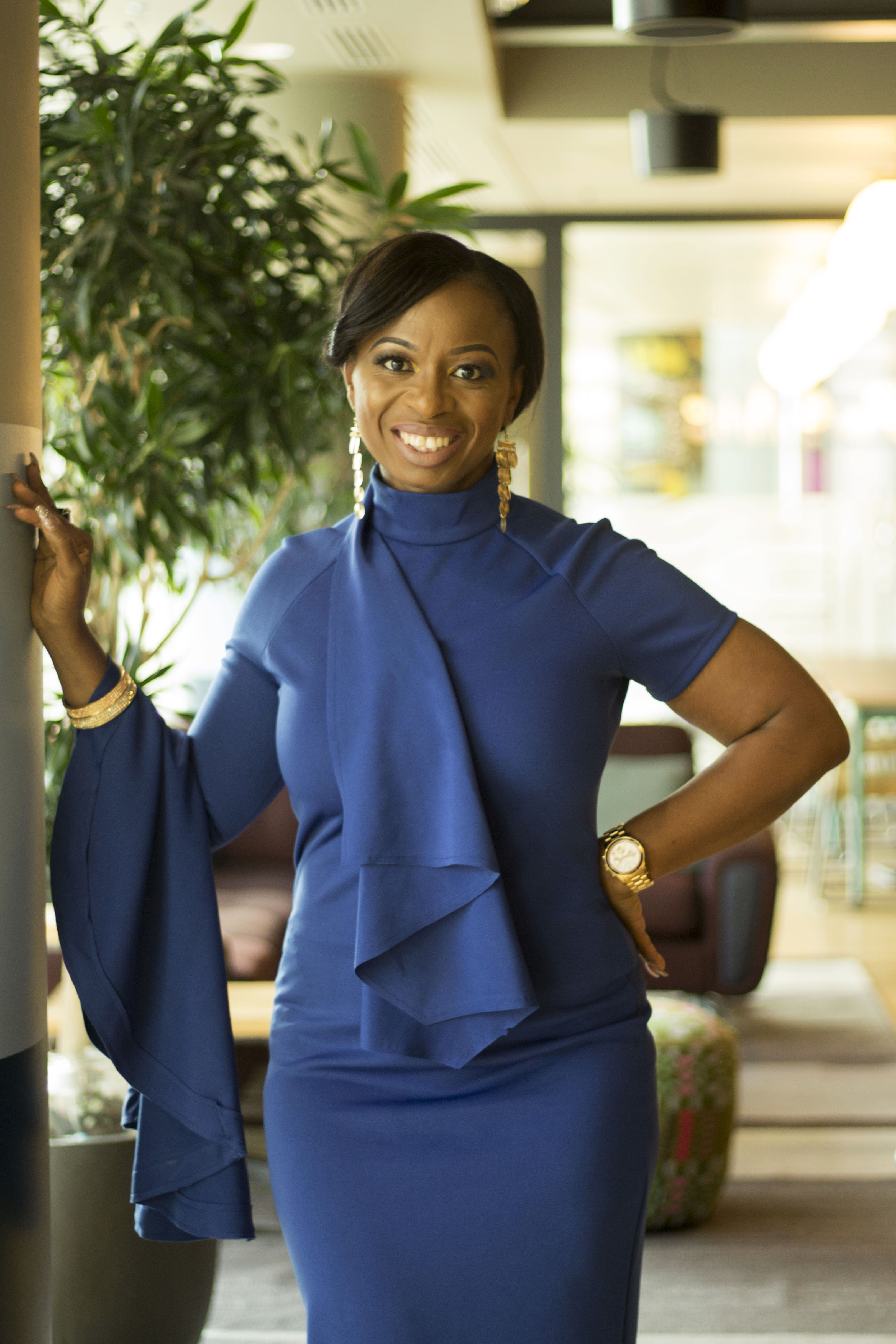 Grateful Rachel is a mother of two amazing boys. She is also a qualified teacher and has been successfully running a tuition centre since 2005. Her passion for women developed over the years; she is known to be a source of strength and support for women who face varying challenges in their lives. She is the founder of Women Empowering Projects, a non-profit organisation that aims to provide a place of respite where women come to be elevated above their challenges, inspired to be the change,and rejuvenated for life's journey. She has successfully organised various events to bring like-minded women together to encourage and support them at different levels. In her spare time, she loves shopping, travelling, going out, and meeting new people.
YOU CAN CHANGE YOUR STORY AND REACH YOUR DREAMS.
JOIN ME FOR A SPECIAL BOOK LAUNCH WEBINAR.
Learn 5 actionable keys to LIVE A LIFE OF SIGNIFICANCE.
Attend the Webinar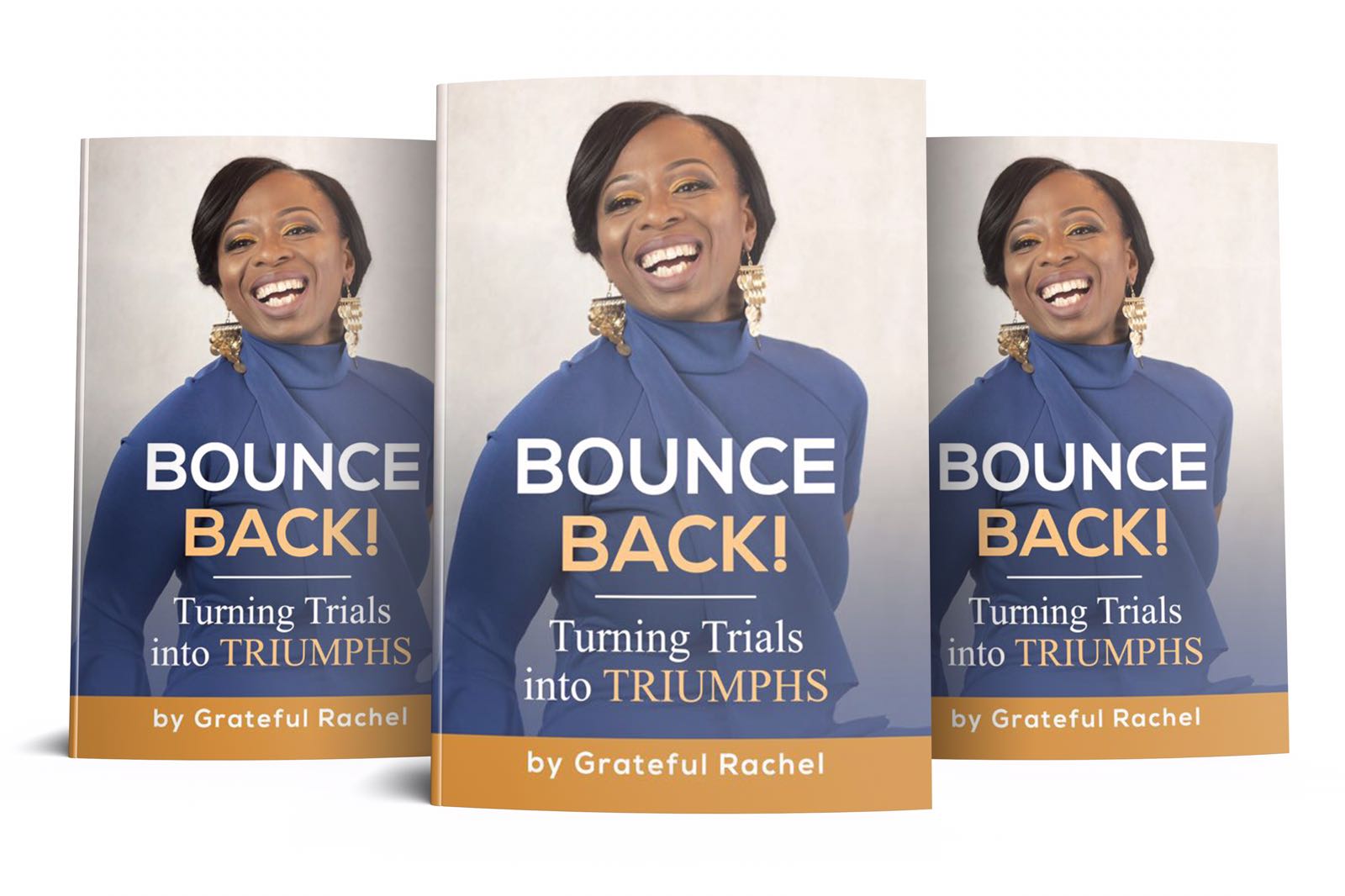 GET YOUR COPY OF BOUNCE BACK!
Bounce Back! Turning Trials into Triumps is available to purchase on amazon as a paperback or kindle ebook. ​
If you enjoy it please buy a copy for a friend and don't forget to leave me a review.
Thank you for being part of my world.
Order on AmazonEvents and projects:
www.womenempoweringprojects.org
email: rachel@iamgratefulrachel.com